Timeless elegance. In wood or lacquered finish for a more modern effect. The metal structure sustains and uplifts the fly cupboard for a result of transparent lightness. Modular element, the glass storage unit is available in two options: either right or left, so that it meets everyone's needs.
Libertà compositiva. Elegante e senza tempo. In essenza oppure laccata per un effetto più moderno. La struttura portante completamente in metallo sorregge la madia fly, staccandola da terra, per un risultato di trasparente leggerezza. Modulare, il vano in vetro esiste nelle varianti a destra o sinistra, così ognuno potrà dire la sua.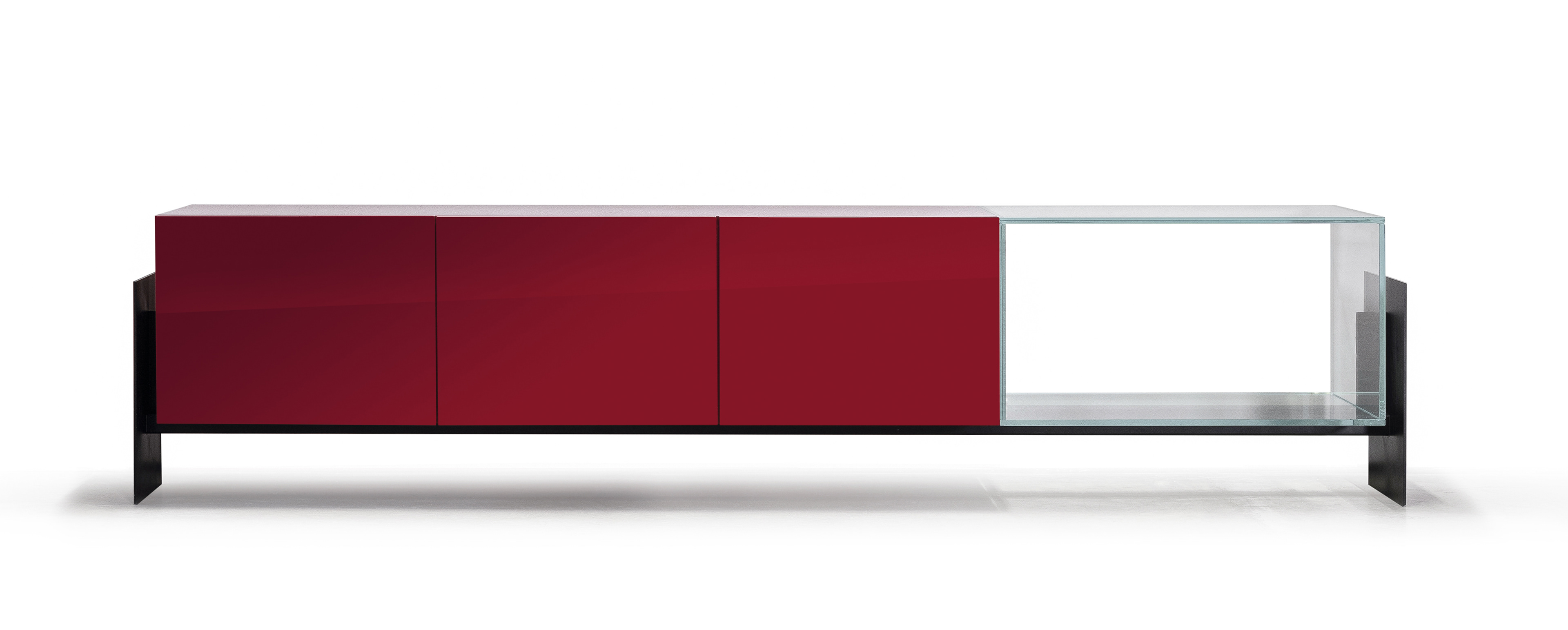 Wooden structure in multi-laminated wood with three available finishes: veneered ash wood or gloss lacquered or matte lacquered available in different RAL-colors: 9005, 5020, 6026, 3003, 9002, 7030, 7024, 3007, 6008 and NCS 2010Y70R. Storage unit in glass: 5 closed sides with extra clear toughened glass,12 mm thick. Black painted metal base.
​​​​​​​ Struttura in legno multi laminato con tre finiture a scelta: impiallacciato legno frassino oppure laccato lucido o opaco disponibili nei seguenti colori RAL: 9005, 5020, 6026, 3003, 9002, 7030, 7024, 3007, 6008 e NCS 2010Y70R. Struttura in vetro: bussolotto chiuso su 5 lati in vetro extra chiaro temperato, spessore 12 mm. Base in metallo verniciato nero.